The Ultimate Guide for Engagement Photos
in NYC: Engagement Photographer NYC
The Following Is An In-Depth Guide To Your New York City Engagement Photos, Everything You Need To Know About NYC Engagement Photography Sessions: Including the Best Locations, FAQs, Recommendations for engagement, And Wardrobe Styling Suggestions from engagement Photographers NYC That Will Help You Plan Your Engagement Session.
Photographing your engagement session allows me to capture the moments that highlight your love story and illustrate your deep connection.


The Benefits of Engagement Photos in NYC
Here are five reasons why having your engagement photos taken in NYC is a great idea:
The photographic opportunities in New York City are endless. Your backdrop may be an iconic landmark or a charming neighborhood. Many iconic locations can be found in New York City, such as Times Square, Central Park, and the Brooklyn Bridge.

Manhattan provides the perfect mix of bustling city life and stunning natural scenery.

NYC is filled with iconic movie and TV locations open to the public

There's something truly magical about taking photos in the city that never sleeps!

Would you like to include a view of the New York skyline in your engagement pictures? How about a greenery-themed engagement shoot in Central Park? Or perhaps a stroll through Soho?
Top Locations for Engagement Photos in New York City
In search of the perfect location for your engagement photos in New York City? Whether you're looking for breathtaking views or quintessential NYC backdrops.
Choosing a location is essential to your engagement session; you should choose one that reflects your personality and style. New York City's many iconic places make it an excellent location for taking engagement photos. Would you like to include a view of the New York skyline in your engagement pictures? How about a greenery-themed engagement shoot in Central Park? Or perhaps a stroll through Greenwich Village?
New York Public Library

Radio City Music Hall

West Village

Grand Central Terminal

Park Ave Viaduct

The High Line

Jacqueline Kennedy Onassis Reservoir

Bethesda Arcade Terrace at Central Park

Bethesda Fountain at Central Park

The Mall and Literary Walk at Central Park

Loeb Boathouse at Central park

Cherry Hill at Central Park

Bow Bridge

Radio City Hall

Gapstow Bridge

Staple Street Skybridge

Times Square

Empire State Building

The Plaza

The Rink at Rockefeller Center

Gramercy Park

The Metropolitan Museum of Art

Sunset Sailboat on the Hudson River

Prospect Park

Brooklyn Heights

Brooklyn Bridge

Brooklyn Bridge Dumbo

Brooklyn Heights Promenade

New York City Rooftops

Battery Park City ( view of Statue of Liberty)
Top Rooftops locations for engagement photos In New York City
Top of the Rock: Observatory Deck at Rockefeller Center

The Met's Roof Garden Bar (The Cantor Roof Garden Bar)

620 Loft & Garden

Bar 54

The Edge Observation Deck at Hudson Yards

1 Hotel Brooklyn Bridge Rooftop

Ava Ava RBL Rooftop

Bookmarks Rooftop located in Library Hotel
You can find ideas for NYC Rooftop locations in this article.
ENGAGEMENT PHOTOGRAPHER NYC COST
Engagement Photography sessions are priced as follows:
Note: Engagement sessions are complimentary when booking your wedding photography coverage for a limited time. (cannot be exchanged for any other photography services or products)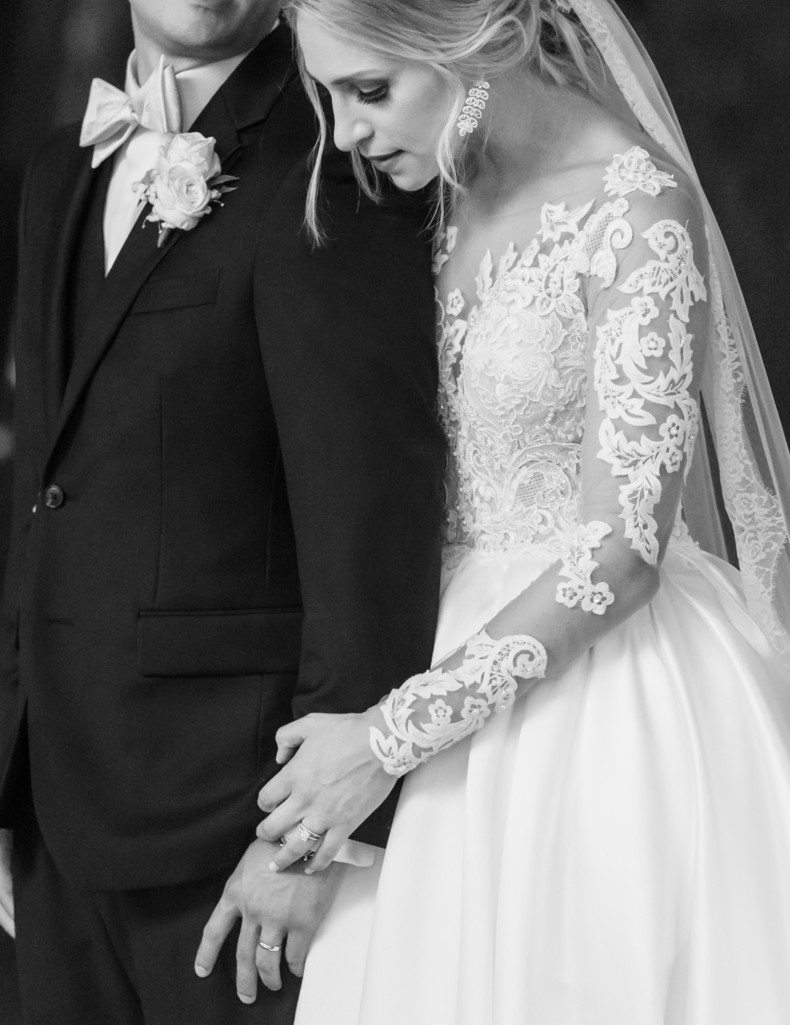 Looking for a wedding photographer
Here's our wedding portfolio if you'd like to see more

Is There A Better Time Of Year To Take Engagement Photos In New York City?
New York City offers you year-round options for taking engagement photos. Although most photographers recommend spring or fall, each season has benefits and opportunities.
During springtime, NYC's central park, gardens, and streets are perfect locations for engagement photos. Central Park Cherry Blossoms are most spectacular between the end of April and the beginning of May.
Early mornings in the summer are ideal for catching the prettiest light and empty streets. With so many people traveling for vacation, NYC almost becomes a desert oasis. The summer is a great time to see Greenwich Village's streets and parks.
The most popular time of year to take engagement photos in NYC is Fall because of the beautiful colors of the foliage. My favorite engagement photo location during the Fall season is Central Park due to the gorgeous foliage and scenic backdrop that creates the perfect setting for your engagement photos.
My favorite season is winter, snowy Central Park Winter Engagement Photos, which look like they belong in a movie.
Plan Your Engagement Session on a Weekday
If you want your engagement pictures taken in New York City, scheduling your session on a weekday is best. During the weekend, New York City's best engagement photo locations are busiest on weekends. Getting around New York City crowds is much easier during the weekdays. Due to my limited availability on weekends (because I am on-location shooting weddings and elopements), engagement sessions are usually scheduled during the week.

What to wear: Wardrobe Styling Recommendations
When establishing the overall mood of your engagement photos in New York, I consider the color of the clothes to be the most influential factor.
Adding a coordinated and exquisite wardrobe to your images gives them an editorial look. I like to pair locations with outfits, so please plan to bring two to three options. I can give you links to our favorite Pinterest boards if you need style inspiration. Among the many tips you'll find are ideas for pairing outfits, choosing a color palette, and styling in general.
Among the most common questions engaged couples have is whether they should wear white for their engagement photos. The answer is definitely yes! In the same way as the little black dress, the little white dress has become a wardrobe staple for the spring season and the entire year. Even if you are not a dress person, white suits are trendy now.
A timeless classic, flattering choice for me is always white or black.
If you prefer color, choose Neutral Colors, pastels, pink, taupe, light blue, and light gray, pale greens.
Although if you are merely planning on using the item for a photo shoot, you might consider renting from a location/subscription service such as Rent the Runway or Le Tote. as recommended by Brides' magazine in this article.
Mood for dressing: Casual or formal?
Formal. Plan the outfit you'll wear to the wedding and one that is reflective or what you would typically wear for a more casual date night.
Props can enhance a photo shoot and add a sense of wonder, regardless of your passion: sailing, traveling, or your dog.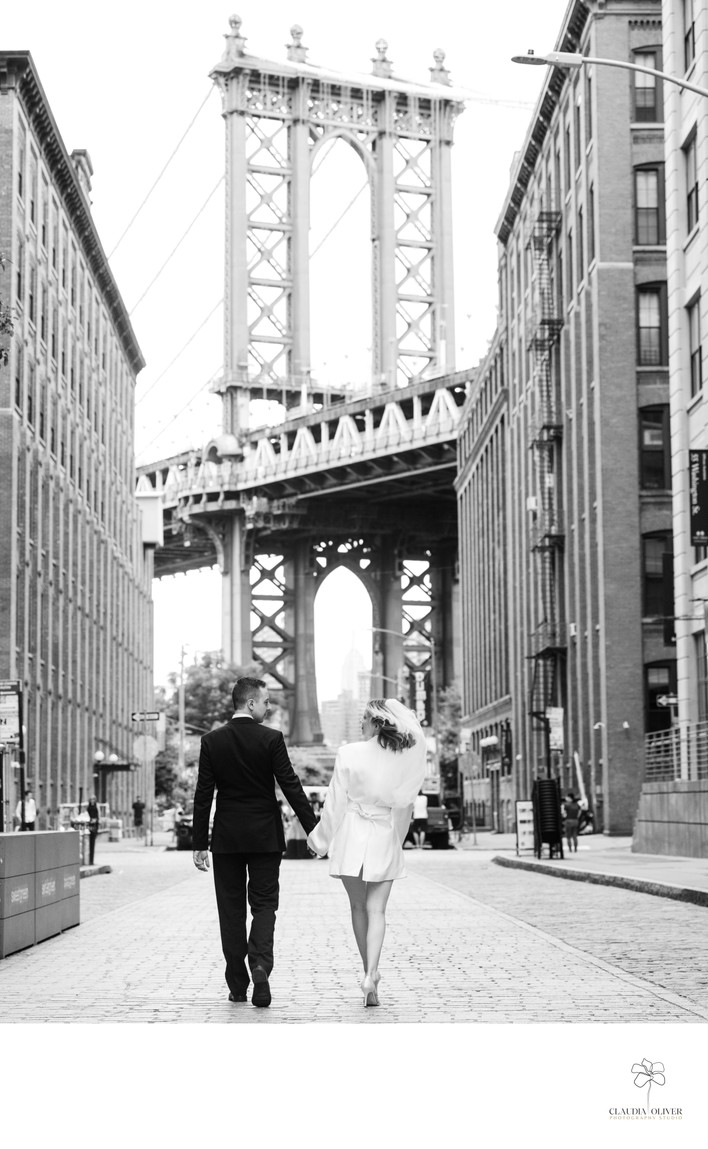 I can't wait to bring your vision to life
Lear more about my editorial-style NYC engagement photography session
NYC engagement Sessions: 101 Tips, Facts & F.A.Q
When planning an engagement session for your wedding, I highly recommend that you schedule it during sunrise or late afternoon.
Engagement photos are often used for save-the-date cards, which is one of the most popular reasons to have them taken. You can also use it for a wedding website, as a slideshow at your rehearsal dinner or reception, as a guest book for your wedding, or even as an engagement announcement on social media.
Engagement sessions typically last for two to three hours, beginning two to three hours before sunset or sunrise, depending on the location.
Professional hair and makeup artists are recommended for your engagement session. The full-make-up look doesn't have to be the only option; a more natural look could also work. However, a professional makeup artist can make your makeup look flawless on camera.
The photos will also show it.
A makeup and hair trial is an excellent way to get to know your makeup and hair artist. You should schedule your makeup and hair with the same people doing your wedding. Your makeup will most likely differ between the two, but you will get to know their style and work.
Couples should book a portrait session for their engagement for several reasons. As a result, you get to practice being in front of the camera before your wedding. I usually guide my couples through posing as they become familiar with how I approach photography. A wedding day is rushed, and we might only have limited time for portraits. I have found that couples who schedule engagement sessions in advance have better wedding day portraits.
Your online gallery will be available two weeks after the session.
My passion for traveling has led me to photograph weddings and engagements frequently in Washington, DC, and Miami. Taking engagement and wedding photos at destination locations is my favorite part of my work. I would be happy to discuss the collection of destination engagement sessions coverage with you.
Not a problem; I would be delighted to take your engagement photos in New York City. I am available to cover destination weddings if you want to learn more.
Booking your photoshoot will let you select a backup date in advance, so you are prepared.
Deposits of 50% are required to hold the date. You can pay the balance on your day off.
I usually schedule a phone consultation before booking to discuss your photoshoot's logistics, locations, and wardrobe.
We are providing photography services in Manhattan New York City, Upper West Side, Soho, Noho, Little Italy, Chinatown, Midtown Manhattan, Lincoln Square, Manhattan Valley, Lenox Hill, Upper East Side, Carnegie Hill, Sutton Place, Columbus Circle, Gramercy Park, Rockefeller Center, Diamond District, Theater District, Turtle Bay, Midtown East, Koreatown, Tudor City, Times Square, Hudson Yards, Hell's Kitchen, Herald Square, Governors Island, Inwood, Tribeca, Financial District, Battery Park City, Chelsea, Flatiron District, Meatpacking District, Washington Heights, Union Square, Murray Hill, NoMad, Rose Hill, Battery Park City, NoHo, Lower East Side, Gramercy, Little Italy, Morningside Heights, Hamilton Heights, Civic Center, Bowery, Dumbo, West Village, Nolita, Harlem, Prospect Heights, Lower East Side, Greenwich Village, Roosevelt Island, East Village, New Jersey, Connecticut, Hudson Valley, Fordham, University Heights, East Hampton, Westbury, Brooklyn, Queens, Brooklyn Heights, Westchester, Long Island, Southampton, Montauk, Shelter Island, Fire Island, Hoboken, Jersey City, Lake George, Huntington, Tarrytown, Woodbury, Glen Cove, Long Beach, Great Neck, Garrison, Boiceville, Cornell, East Norwich, and all other destinations around the world.