Miami Maternity Photographer
Claudia Oliver is NOW Offering Editorial Maternity Photography
Editorial Maternity Photography
You know her as one of the best Miami wedding and portrait photographers in Miami and Washington DC area, but did you know that Claudia Oliver is also who expecting women call when they want a classic, timeless capture of their pregnancy and early motherhood? It's true. Claudia Oliver Fine Art Photography is helping women remember the most precious time in their lives through Washington DC and Miami maternity and newborn sessions.
"Pregnancy is such a unique and special time in a woman's life,"
"I ensure that mothers-to-be and new mothers can remember it forever by providing not just a set of beautiful photos, but also an experience that celebrates the woman and the new life she is carrying within."
In addition to maternity photography in Miami, Claudia offers: newborn photography, family photography, editorial maternity photography, black & white maternity portraits, and tasteful nude fine-art silhouette photography. Each woman gets Claudia's signature customer service of feeling welcomed, comfortable, and confident in the studio.
Here is a detailed breakdown of what to expect from each type of session:
Maternity Photography
Pregnancy is a joy and Claudia Oliver knows how to capture that joy through photography. Pregnancies between 29 and 36 weeks are the ideal time to capture that beautiful bump and your radiant glow. However, Claudia is more than happy to do maternity photography in Miami that celebrates pregnancy announcements and early or late pregnancy stages. No matter where you are in your pregnancy journey Claudia is willing to help you celebrate it with her editorial, modern and fine art portraiture.
Learn more about Maternity photography collections prices and details click here
Miami Newborn Photography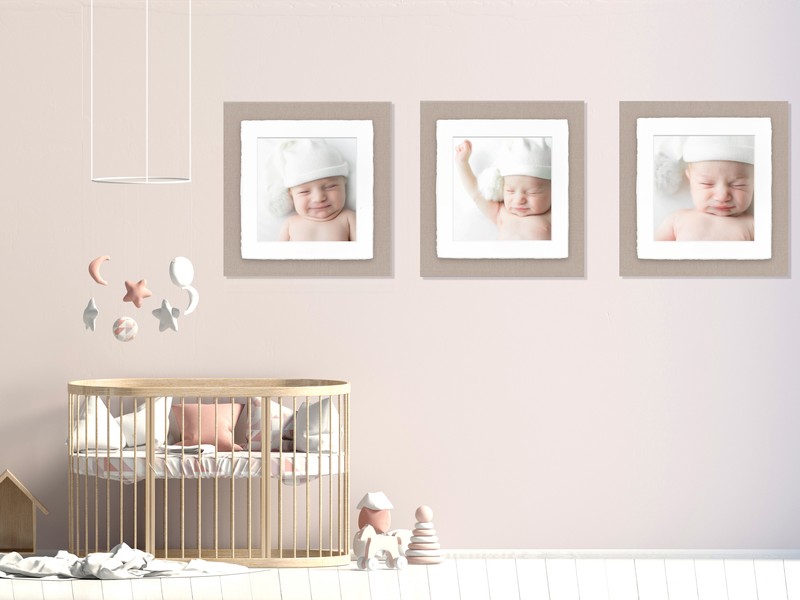 Newborn Photography Wall Art
The first few days with baby go by so fast. Make the most of them by stopping time with newborn photography in Claudia's Miami studio. Plenty of time is allotted for mom and baby to feel completely comfortable and Claudia completely understands and accommodates new moms' nursing schedules.
Don't worry, you'll have plenty of time to feed and take care of your baby during your session. The result is stunning portraits that show your child's emerging personality, and a timeless keepsake of your little one. Newborn photography is available in black and white, color, artistic, or minimalism.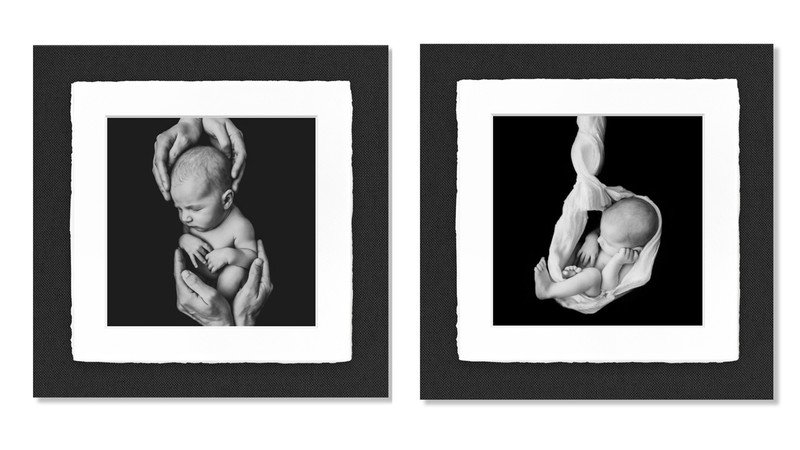 Newborn Black and white Modern Photography
Motherhood Portraits
The bond between you and your new baby is a gift. Celebrate it with a motherhood portrait. This is the time when mom and baby (or mom, baby, and family) are featured together, and Claudia captures the very essence of your bond. The love, the light, and the feelings you and baby share are expertly shown through Claudia's lens. Your portrait will be the most beautiful, natural, unapologetic expression of you and your baby's love.
What is more natural and alluring than a body carrying life? If you want to tastefully spice up your maternity photography in Miami, Claudia Oliver is the one that will make you feel your most confident and sensual self.
Elegant draping, poses, and soft lighting result in simply stunning portraits that celebrate you.
What to Expect From Your Session?
Whether you are visiting the Claudia Oliver Fine Art Photography Studio in Miami for maternity photography, newborn photography, boudoir photography, or motherhood portraits, you will feel celebrated, pampered, and special during your session.
A pre-consultation ensures your and Claudia's visions and expectations align, and you will receive instructions, if applicable, on how to prepare for the shoot ahead of time. At this time, you may also discuss wardrobe, accessories, or special items to bring to your session.