District Winery Washington DC weddings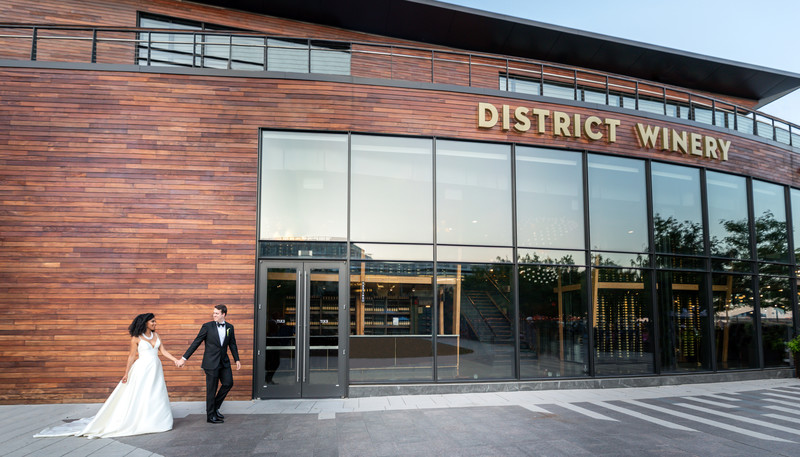 Wedding Photo of Bride And Groom District Winery, Washington DC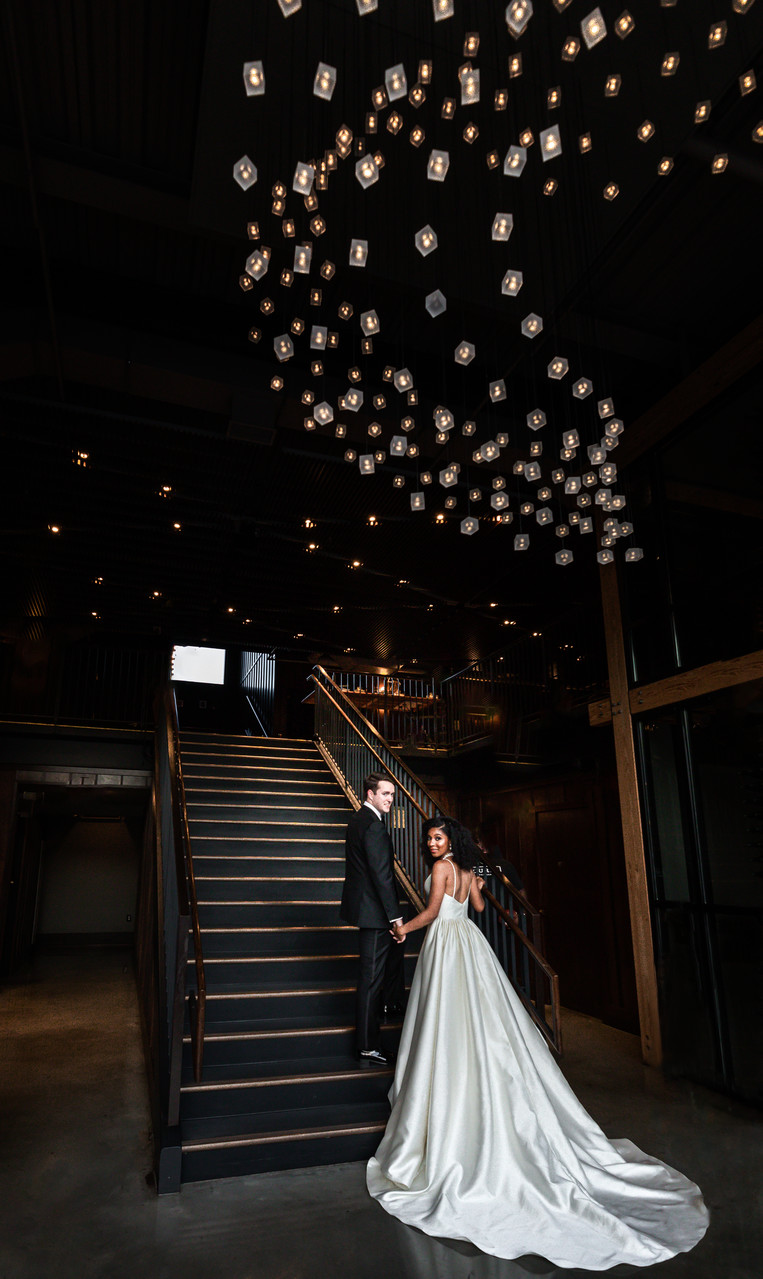 Wedding Photos of Bride And Groom Indoor Staircase at District Winery, Washington DC
District Winery wedding Photos






The Latest Destination Hotspot for Your Big Day
If you're looking for a unique, picture-perfect location for your upcoming wedding, The Wharf DC is something to consider. The Wharf reestablishes Washington, DC as a waterfront city and destination and provides the ideal backdrop for your special day. Weddings in the Wharf District are becoming more popular and should be at the top of your list of destinations.
Stretching a mile along the Potomac River, The Wharf DC has brilliant views and vibrant culture. The area provides spectacular, picture-perfect spaces for weddings in the Wharf District. With restaurants and retailers spanning The Wharf, there is no shortage of things to see and do.
Five Reasons To Choose The Wharf District As A Wedding Destination:
From Native American settlements to L'Enfant's vision of an entryway for the nation's capital to use as a military hub and later fish market, the Southwest Waterfront has a long and varied story to tell. Come and visit The Wharf and witness the revitalization of an area rich in American history.
Located just south of the National Mall, The Wharf offers easy access to DC's most beloved monuments and memorials, art venues, sporting events, and more—as well as plenty of transportation options to explore the rest of the District's attractions.
For water enthusiasts, The Wharf's piers and waterside promenades give visitors the opportunity to take leisurely riverfront walks and even participate in water recreation activities such as kayaking, paddle boarding, and more! The Wharf also offers sightseeing tours on river taxis and dinner cruises along the Potomac River. The beautiful waterways provide the perfect backdrop for wedding photos, day and night. Each area of the Wharf has its own personality and character – there is something for everyone.
Different styles of weddings in the Wharf District can be accommodated, as the Wharf DC offers 10 different areas to choose from —all with exquisite waterfront views. Whether your guest list is for 10 or 100 people (or more), weddings in The Wharf District will provide for a lifetime of memories. Options for both indoor and outdoor wedding ceremonies are available. Make sure to read the Wharf DC's brochure for details.
Some of DC's best restaurants can be found in The Wharf District. Weddings in the Wharf District have the benefit of being surrounded by fine dining, casual cafés, and gourmet on-the-go on the waterfront. Visitors can enjoy cocktails with friends and family, American cuisine at Canopy Central Bar & Café followed by dessert at Ben & Jerry's Ice Cream, just to name a few! There is no shortage of opportunities to eat, drink, indulge and have fun in the Wharf District.
For information on weddings in the Wharf District, visit the District Wharf website.
Location: 385 Water Street SE, Washington, DC 20003.